BY ANA RUIZ IN COLLABORATION WITH ALEJANDRO CUATEPOTZO
Jaunt Mexico had the opportunity to interview Alejandro Cuatepotzo, the Head Chef at both "Arango Cocina de Raíces"— which is located in front of the "Monumento a la Revolución" that commemorates the 1910 Mexican Revolution— and at "Antonia Bistro", which overlooks the beautiful town of San Miguel de Allende.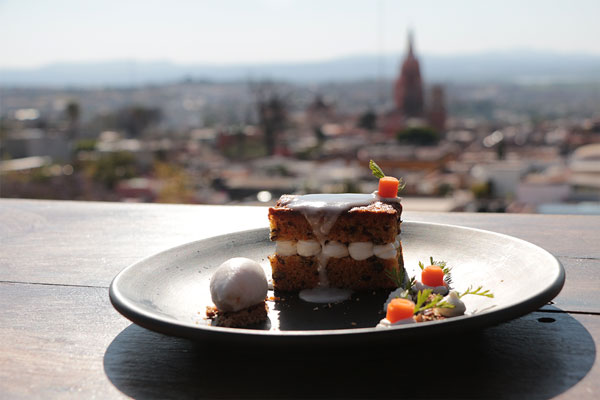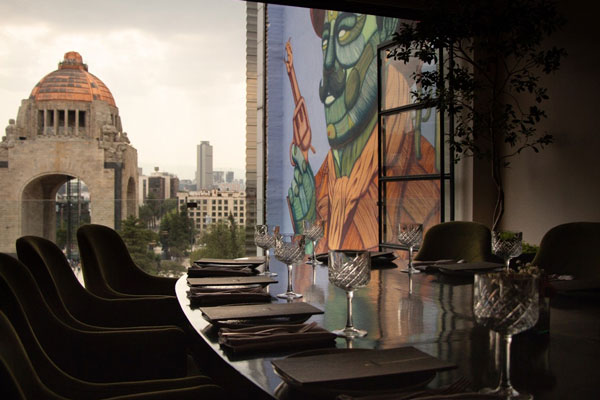 Chef Alejandro was born and raised in the eponymous capital city of Puebla, which is recognized as one of the top gastronomic states in the country. Alejandro´s life perspective was shaped by his childhood full of flavors, colors and most importantly , a unique family relationship. Throughout his culinary career he has always portrayed his genuine roots from Puebla. He considers that this city isn't recognized as it should be, it is full of versatile flavors that speak on their own. "The colors of this type of cooking may seem simple, but through my eyes it is complex and delicate".
Alejandro´s inspiration apart from the Poblano Cuisine is his mother´s "sazón". We had some trouble translating "sazón", because it would be "seasoning"; but for Mexicans, it is so much more than that. "Sazón" goes beyond condiments and spices, it is about history. For the Chef the perfect synonym would be exquisite, Mexican Cuisine is filled up with ingredients and different recipes that are shaped by the interpretations of each chef.
From a young age, his mother's cooking sparked in him curiosity for the culinary world, but it was really at 17, when he got his first kitchen job, that he knew he wanted to be a chef for the rest of his life. "The culinary world caught up with me and convinced me how far I could go", he remembers.
His favorite dish is his mother's "Pipián Verde"— a green mole with various seeds and herbs—he enjoys its authentic flavors and always finds ways to incorporate it into the menu even if only as the base of another dish.
FUN FACTS of the interview:
-He defines himself with the word "versatile".
-His biggest achievement is finding balance between family, friends and work. "It is a constant but important challenge to feel fulfilled".
-He is looking forward to expanding into new horizons with different cuisines, developing with his team two or three more restaurants.
But who is his role model? He considers French Cuisine to be particularly influential in his career because it demonstrates the importance of perfection, and is an elemental feature in Alejandro´s dishes. He also mentioned his admiration for Ferrán Adría transcendence, a Spanish Chef that revolutionized the world's gastronomy. "His mentality helped me look for transformation and think outside the box", says Alejandro of his role model.
We also asked Alejandro which is his favorite place in the country. He mentioned Cabo San Lucas in Baja California Sur. He lived there for about 5 years and found the strongest bond he could ever imagine. Cabo San Lucas is filled with amazing wildlife experiences but also has a very important gastronomical scene.
He believes in Jaunt Mexico because we are an agency that has managed to revolutionize the term "host" thanks to our renowned hospitality soul. We create unique and enjoyable experiences that go deep into our gastronomic, cultural and natural diversity. "I think it is important that people know what Mexico really is about; in many parts of the world they have an underestimated concept that I guarantee it will vanish the moment they set foot in the country."
Enjoy Alejandro Cuatepotzo's "sazón" in his restaurants in Mexico City and San Miguel de Allende and discover the magical flavors of traditional Mexican cuisine with a twist of a modern concept. If you want a close-up adventure , we can organize a personalized culinary experience with the Chef himself. You can also discover his hometown Puebla guided by one of our travel experts.