MEXICAN OF THE MONTH PRESENTED BY ANA RUIZ
Did you know that the complete name of the iconic Mexican muralist artist was Diego María de la Concepción Juan Nepomuceno Estanislao de Rivera y Barrientos Acosta y Rodríguez. I'm sure he often ran out of space on immigration formats, and I can only imagine what it sounded like when his angry mom yelled at him to clean up his mess.
Diego Rivera grew up in an environment full of discontent, government issues, and a dream to become an artist. Even though his father wanted him to go to military school, Diego decided to follow the artistic dream and joined late-night classes in the San Carlos Academy, where he met the famous landscapist José Maria Velasco. Velasco saw great potential in Diego and subsidized his travels through Europe, where he learned various painting techniques. During his travels, Diego learned about the Renaissance, portraits, and landscaping, and began to blossom as an amazing artist. When he got home in 1921, he started a new project: illustrating the history of his people from pre-Columbian times to the Revolution era.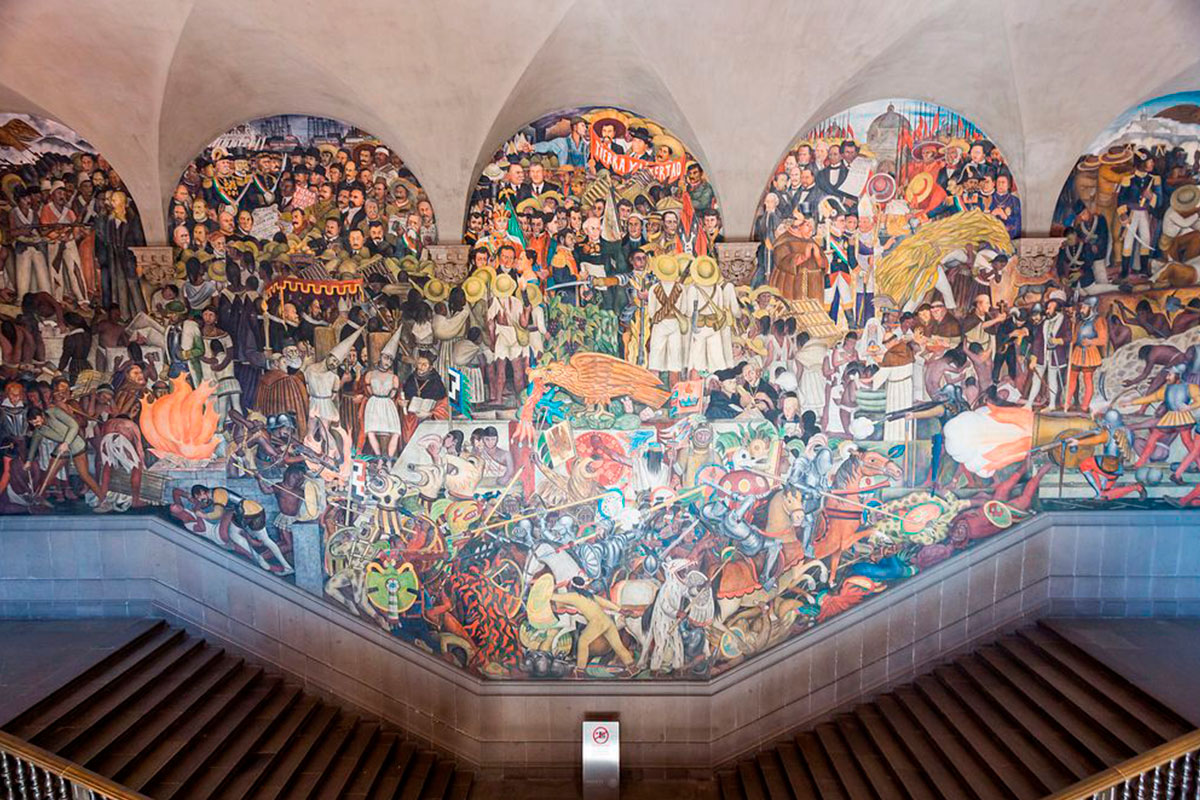 Diego Rivera was part of the Muralism art movement. Murals are masterpieces that embody history itself. Muralism was born to educate the masses that didn't know how to read, giving them the perfect way to learn historic lessons of what was going on in the sociopolitical sphere. The main topic painted was the Mexican Revolution that took place between 1910 to 1924. It was a labor movement because after 31 years of the same president the working conditions didn't get better. But Diego took the chance to tell the story from a different perspective, the people's perspective. He was fully engaged in communist ideologies and always tried to incorporate subtlety in his pieces. He even gave asylum to Russian Revolution leader Leon Trotsky and his wife— a favor that ended when t Frida Kahlo and Trotsky had an affair. DRAMAAAA!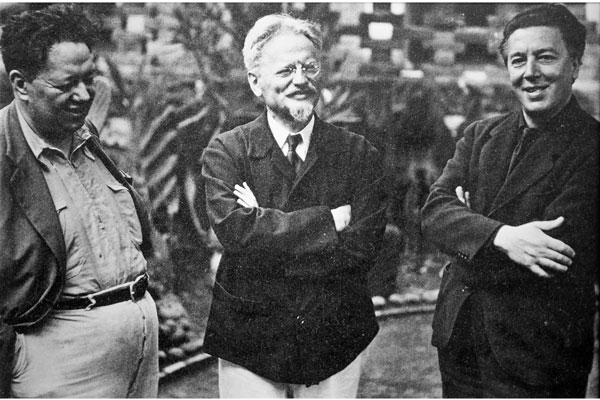 Diego Rivera was one of a kind, he was capable of expressing radical ideas that revolutionized others' perspectives and terrorized square minds. Once he illustrated Lenin's face on a mural he painted at the Rockefeller center, could you imagine? He subtly defied American ideologies in an art piece, which was destroyed after a huge newspaper scandal. Diego later found a way to recreate it at the Palace of Fine Arts in Mexico City and titled the piece as "The controlling man of the universe."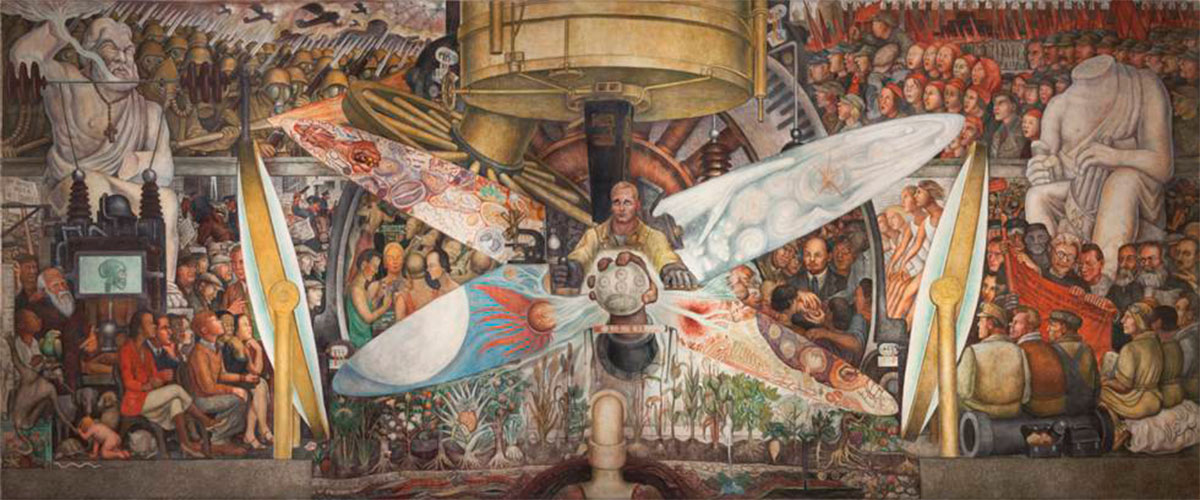 Diego Rivera's peak as a muralist was between 1923 to 1928, he painted murals in the most important landmarks in Mexico City such as The National Palace, Secretary of Public Education and Palace of Fine Arts, among others.
But Diego had another life outside of art. He was a free human being that defined himself as polyamorous and loved 4 women enough to marry them: Angelina Beloff (Russian artist), Guadalupe Marin (Mexican model and novelist), Frida Kahlo (Yes, THE Frida Kahlo) and Emma Hurtado who he met while recovering from an illness in Moscow.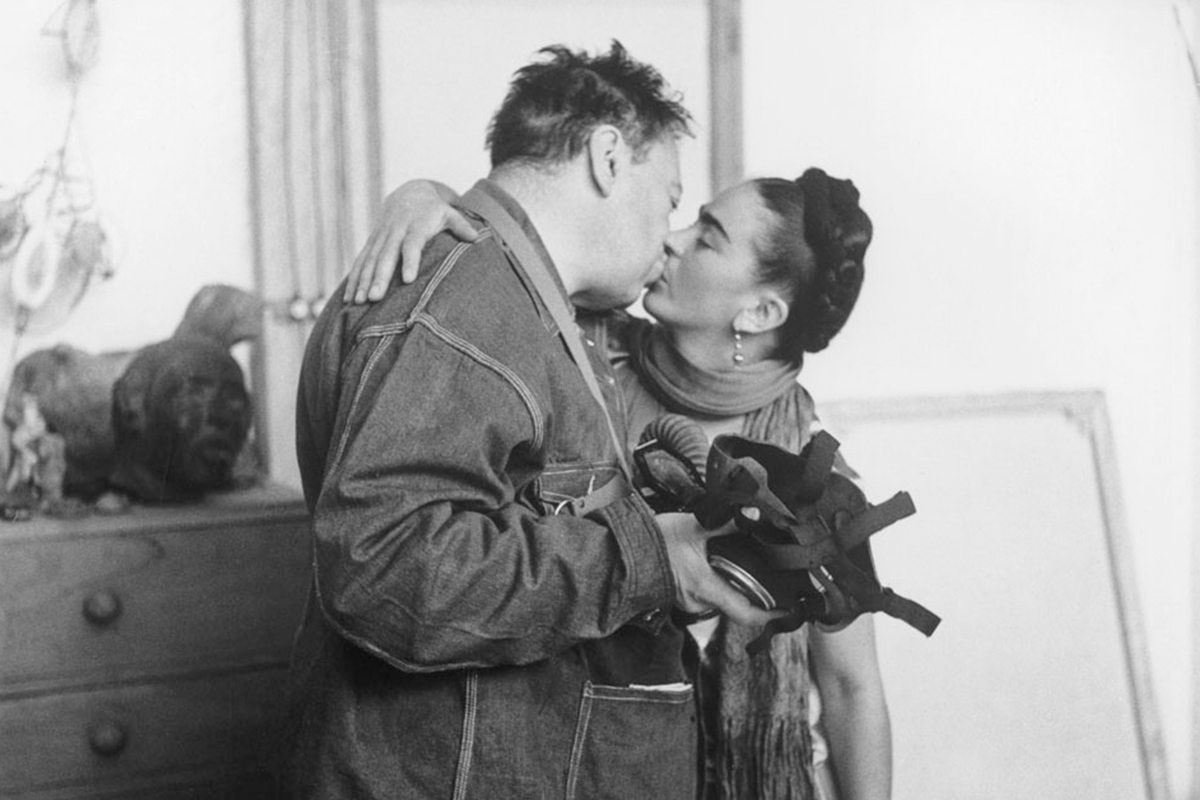 Diego Rivera was capable of creating controversies that nowadays are still talked about. He transcends Mexican art history. Learn more about him and Frida Kahlo with the help of our art master in a private guided tour of Frida and Diego´s Blue House — where Frida was raised and later shared with her beloved husband— and Casa Estudio Diego Rivera, dedicated to preserving the memory of the emblematic murals and to analyzing his contemporaries' legacies.
These parts of art history are caught up in the emblematic, colorful and colonial neighborhood Coyoacán which its main plaza has beautiful gardens and the real essence of a Mexican restaurant, don't forget to try the famous Tlayudas and to finish up your private tour enjoy a mezcal tasting at the Mezcal Cathedral.