BY ANA RUIZ
Have you ever experienced the perfect combination of good company, view, and food? This is the perfect opportunity to do so. During Jaunt Mexico's Tostada Hunting you will learn about the philosophy of Tulum, one of the most beautiful beaches and magical towns in the country. Your culinary voyage will start with a walk through the enchanting streets of Tulum guided by one of our amazing local hosts.
Our experience is not only a gourmet one, Tulum will provide a blast of art with each step you take. On the way to the different foodie spots, you will learn about the different mural artists that are enriching the culture of Tulum with creativity and free expression.
But, back to the culinary voyage! Tostadas are an iconic Mexican dish, the base is a toasted corn tortilla (kind of like a flat taco shell) and it can be topped with anything from beans, lettuce, chicken, or meat, to the recognizable flavors of the ocean. Tulum is known for combining seafood and Mexican cuisine. In our Tostada Hunting experience you will get to know the flavor of an authentic Tuna Tostada! Because what would a trip to the beach be without seafood? You will experience the distinct essence of every restaurant on our curated list, some of them will be on the shore, in the artistic streets, or even in the jungle. Experts at each restaurant will tell you about the recipe's background, the restaurant's ideology, and the unique cuisine that identifies each one. No matter where you are, you will be in charge of finding the town's number one tuna tostada, pairing it with different local fresh drinks to fully enjoy the degustation. You will feel like a judge in a top chef tv show!
Until then, Jaunt Mexico invites you to make your own tostada at home!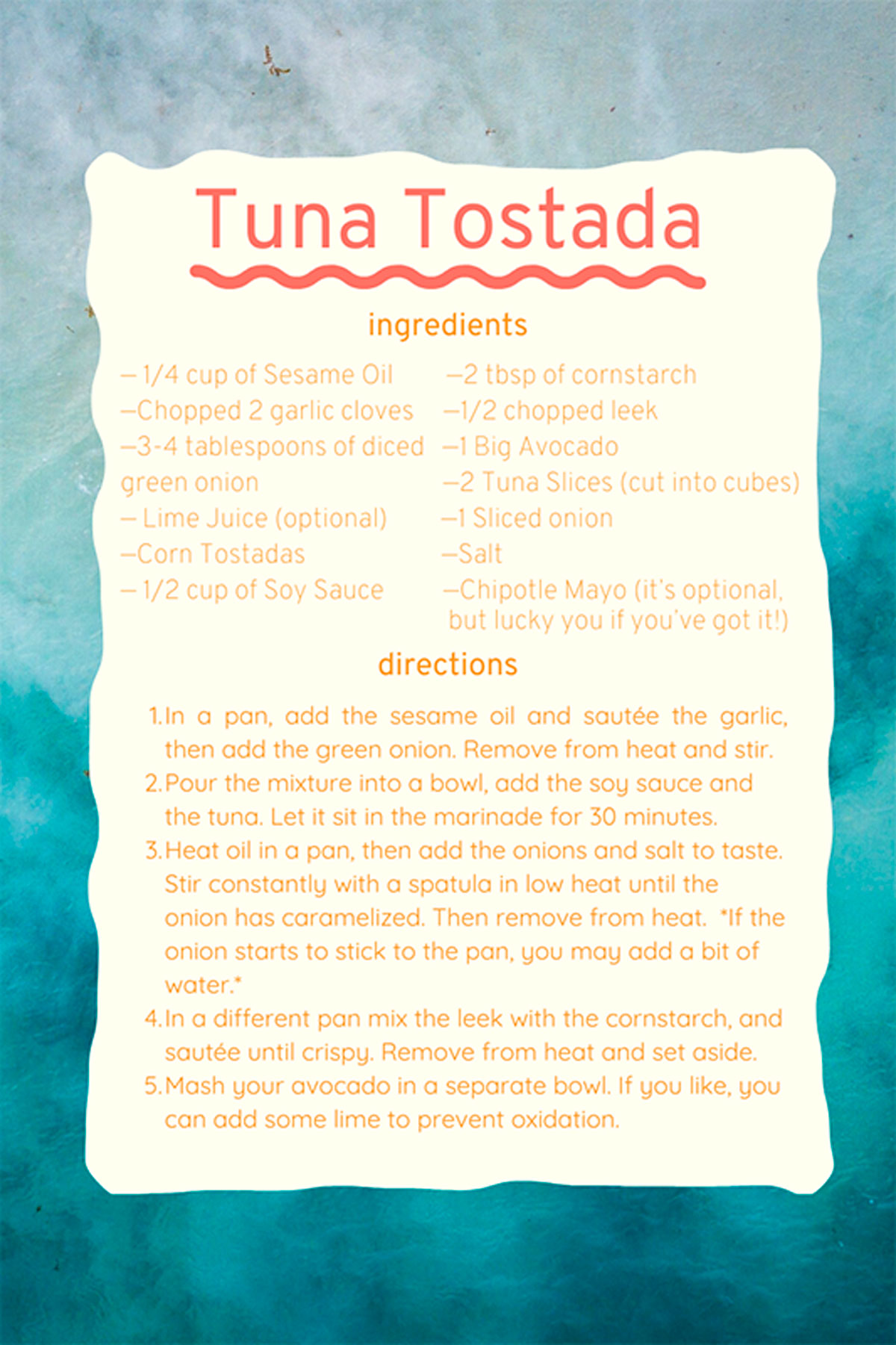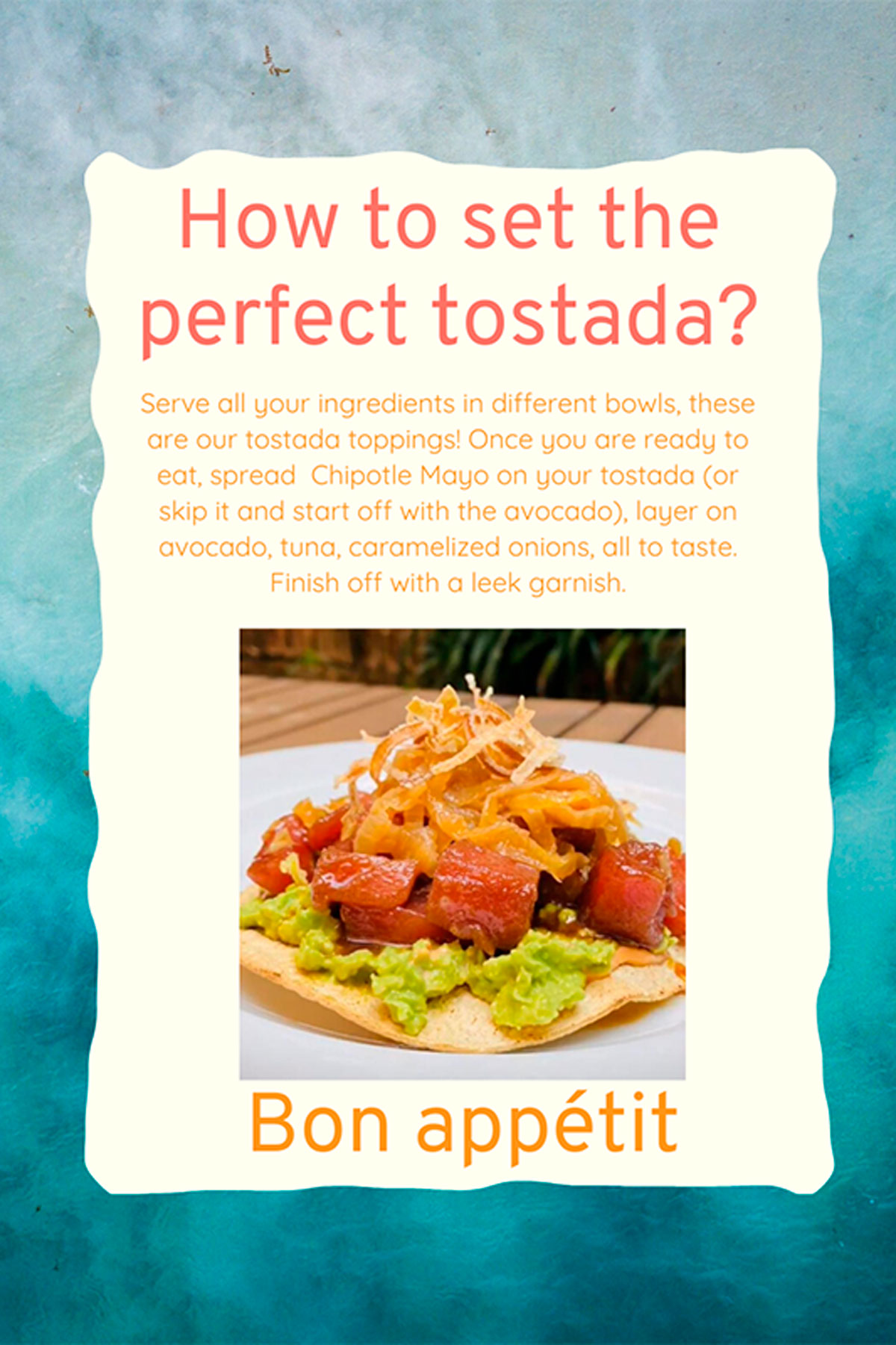 Inspired by @cafeambulante