BY ANA RUIZ
Are you ready for these recommendations? If you are the kind of person that enjoys being amongst nature and good views, this article is 100% made for you. We are going to talk about the perfect spots to hike at in Jaunt Mexico's destinations located in the central region of the country.
Hiking is the perfect combination of physical and mental health and natural sounds, smells, and sights. Get yourself a hiking partner, your trip will be even better.
Our first place in the curated list is:
Nevado de Toluca: In the hands of an expert you will visit this iconic volcano, also known as "Xinantécatl". It's about an hour away from Mexico City, and our number-one recommendation. It is perfect for beginners, but still a great option for hiking masters. It takes about 2 hours to get to the top.
Any time is good to visit, the view is always astonishing and the air is perfect to breathe in good energies and exhale negativity. You'll experience a connection with mother nature like never before.
From December to February the mountain is covered with snow, we strongly recommend checking the weather conditions to be prepared for them. A thick jacket and comfortable shoes with non-slip soles will be your best friends for this jaunt. Remember to stay hydrated and walk conscientiously because your body is getting 4680 meters above sea level.
We strongly recommend going further than the lookout point to see the Popocatepetl and Iztaccihuatl volcanoes! It is a view you will never forget, we are happy to be part of your experience!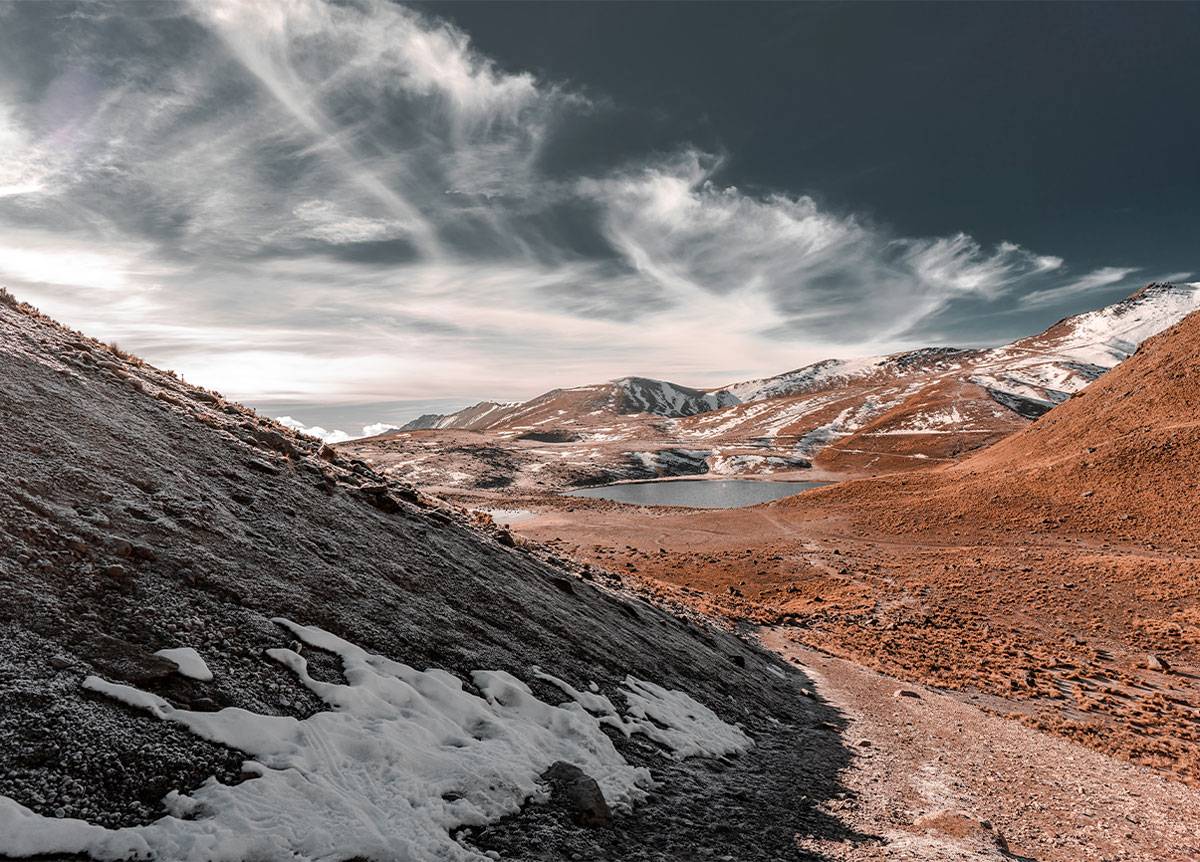 Paso de Cortés: Apart from being an amazing eco touristic route, Paso de Cortés has a historical background. The trek will make you travel through time to when Hernán Cortés walked the mountains in search of gunpowder for cannons and arquebuses during his 1519 conquest of the land.
This ecosystem is full of great views perfect for a picnic during your hike, sometimes it's good to stop and take a moment to appreciate the beauty of nature before continuing on. If you are looking for something even more intense, you can start your adventure at The Sleeping Woman, also known as Iztaccihuatl, a volcano more than 5,000 meters above sea level.
Stay tuned and discover new experiences among a starry night and sunrises full of volcanoes coming soon.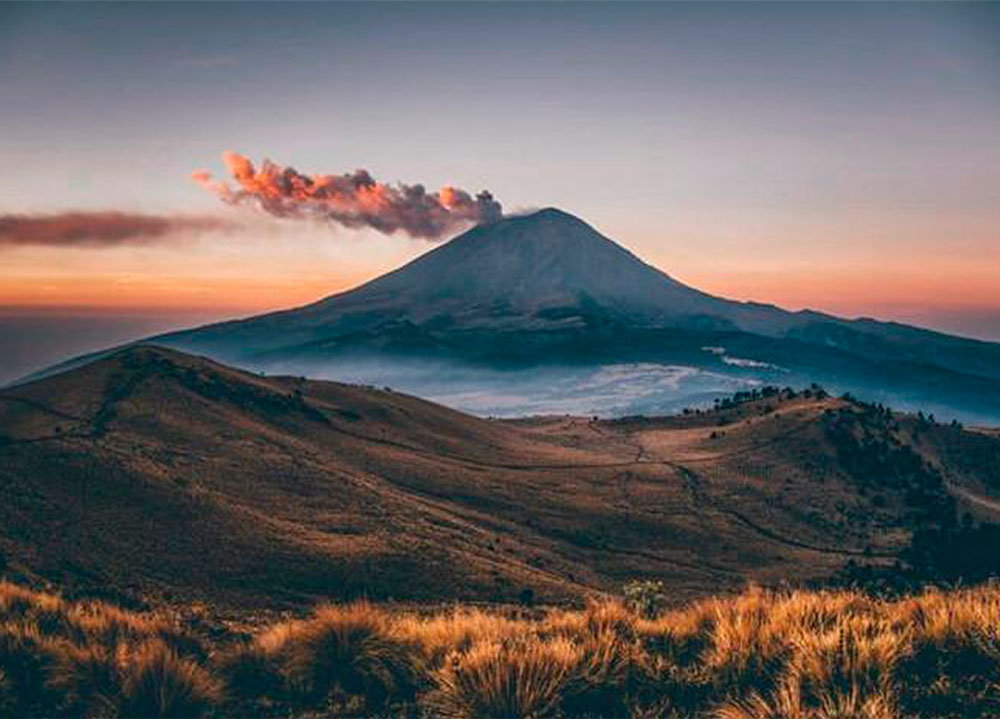 These two hiking experiences are near the emblematic Mexico City, and Jaunt Mexico is happy to organize your stay. Aside from neighboring these natural masterpieces, the city offers good music, company, food, and cultural delights. We have the widest catalog of experiences, including modern and ancient architectural tours, Pyramid backstage experiences in Teotihuacán, and mixology classes!
Another destination we recommend for hiking and a little more is Valle de Bravo. About two hours away from Mexico City, Valle de Bravo has a hiking experience that ends with an iconic sunset at the lake. La Peña has an amazing lookout of the magical town. Apart from the hiking in the emblematic caves formed by limestone rocks during the glacial period, we can arrange different ATV experiences, waterfall tours, and horseback riding in the forest ending with a picnic in nature. Just say the word and it's done.
Valle de Bravo is an eco touristic escape perfect for a family or even romantic getaways and we have the best accommodations, from luxury boutique hotels to cabins with signature Jaunt Mexico experiences in the middle of the forest. Massages, dinners, tastings, and personal artisan shopping will make this jaunt one in a million.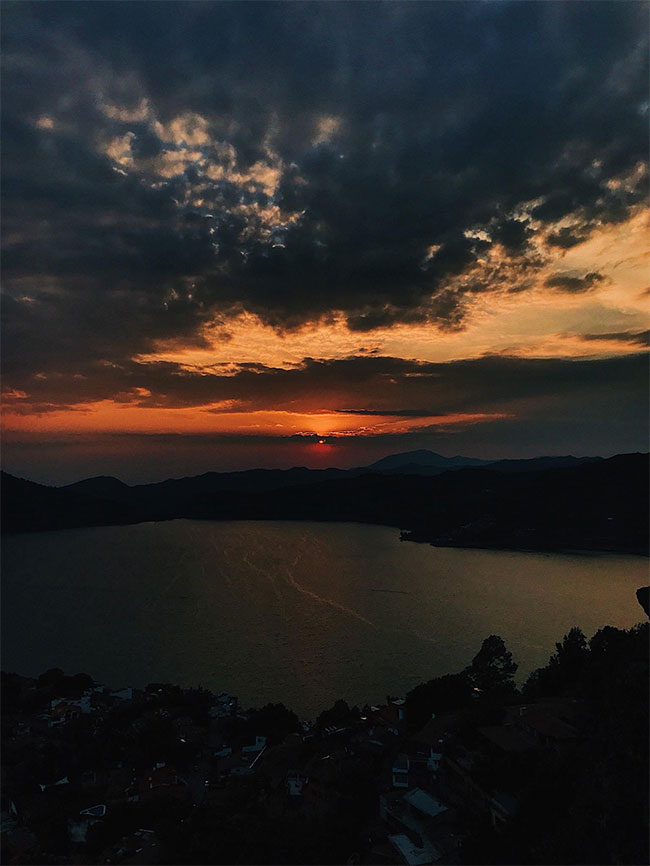 Mexico is where wishes become reality and Jaunt Mexico can help you make that happen. In today's blog, we focused on the central region of Mexico, but we have hiking experiences from North to South, East to West, in different types of climates and ecosystems. Tell us about your interests and will be happy to tailor-make an unforgettable experience for you.